Which lifejacket do you need?
28 December 2019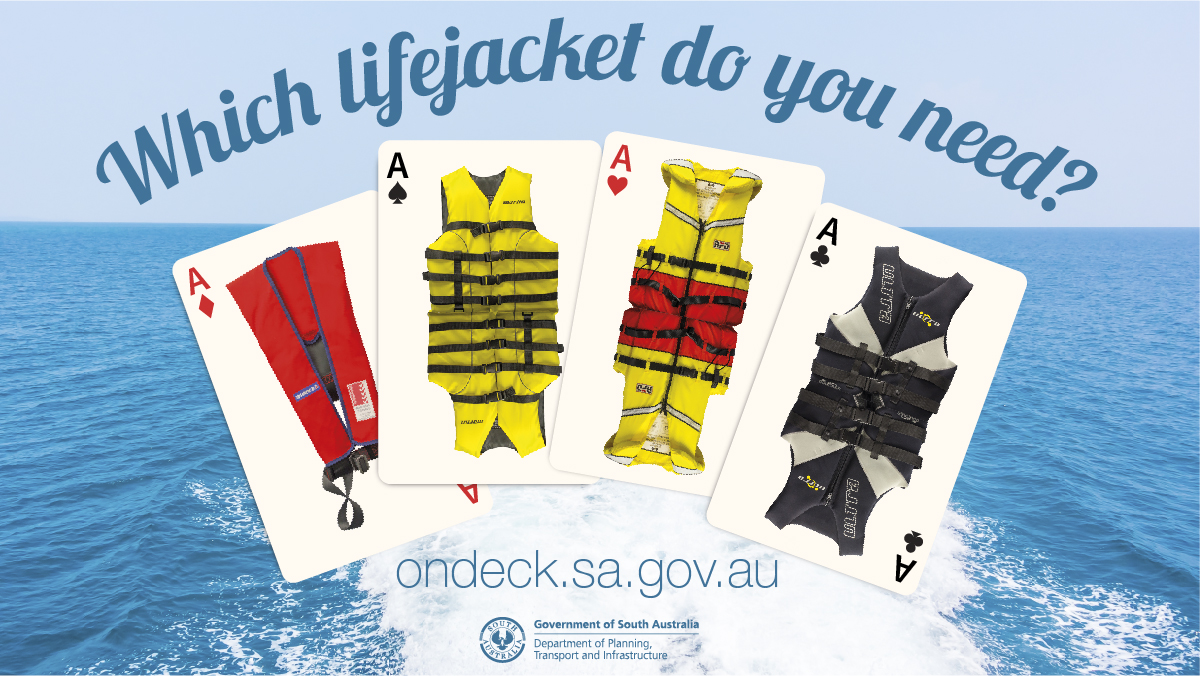 South Australian lifejacket laws are in play to help keep you and your loved ones safe when enjoying our states' waterways.
The level of lifejacket you need, and when you must wear it, depends on your vessel, age, location and the conditions.
If lifejacket laws aren't your strong suit – you're in luck! – we have developed a quick online tool to help you play your cards right with the correct lifejacket and keep everyone safe on the water.
Just answer some quick questions to know which lifejacket you need before you go.
Find more information about the different levels of lifejackets and how to fit a lifejacket correctly.
Watch this video to hear how to look after your lifejacket.