Yamaha life jacket manual inflation
20 July 2018
See productsafety.gov.au for Australian product recall information

YAMAHA LIFE JACKET MANUAL INFLATION
Product Safety Recall

SOLD MARCH 2018 - JUNE 2018
Manufactured by PFD (Fiji) Ltd
Batch Number: 131017
Defect In some circumstances the CO2 cylinder may not be present.
Hazard If the CO2 cylinder is not present the life jacket will not inflate when toggle is pulled. This may increase the risk to the user.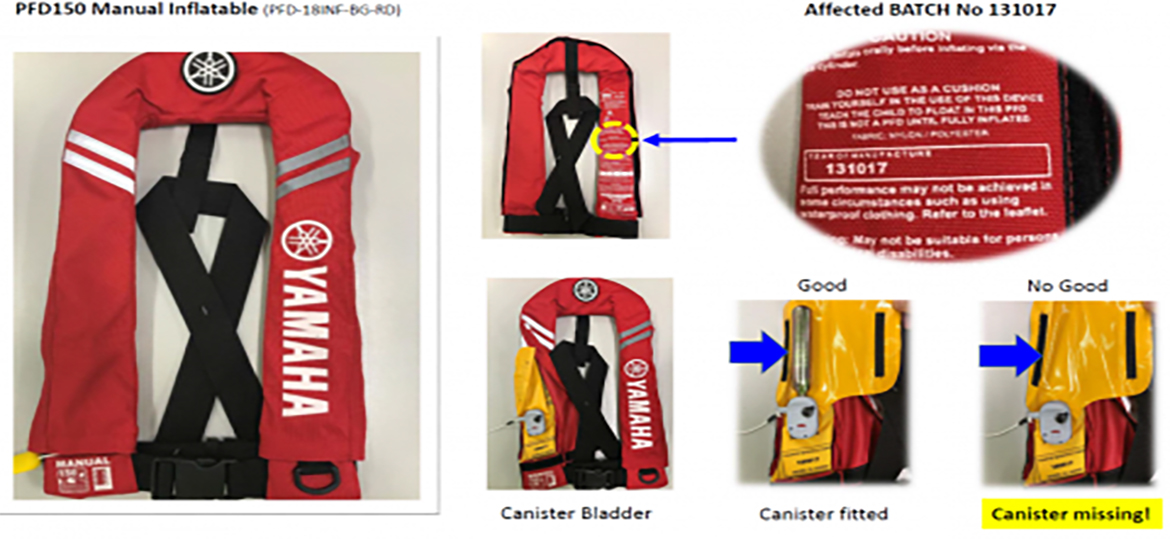 Affected BATCH No 131017
What to do Check your life jacket for batch number and cylinder. If the cylinder is missing discontinue use and return to your Yamaha dealer for a replacement cylinder.
Contact details You can contact your Yamaha dealer or Yamaha Motor Australia Pty Ltd
See productsafety.gov.au for Australian product recall information