Lock 3 closure
10 May 2018

Navigation restrictions Lock 3, Overland Corner
Lock chamber closed for 12 – 14 weeks from 12 June 2018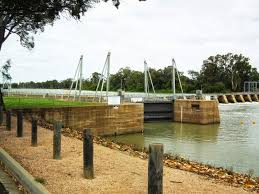 On behalf of the Murray Darling Basin Authority, we are undertaking extensive essential maintenance on Lock 3 at Overland Corner. The lock chamber will undergo a complete refurbishment which is vital to the longevity of the structure.
During this period, vessels will be unable to navigate through Lock 3 for approximately 12 to 14 weeks from 12 June 2018, and public access to the Lock grounds will be restricted.
We apologise for any inconvenience and appreciate your cooperation while this important work is undertaken.
For further information please call Lock 3 on (08) 8588 7005 or River Murray Operations Berri office on (08) 8595 2222.